Trustworthiness of information by file extension
The most improbable things are sometimes true. This is one of them.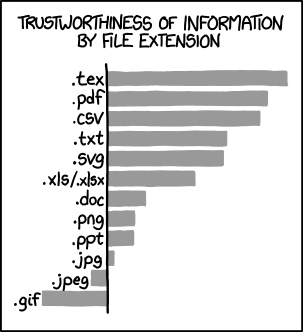 By xkcd.com. One of my favorite sites.
Tags: xkcd
Comments
You can submit a comment or question related to this blog post. Your post may be subject to moderation and therefor not appear immediately. Please be patient.